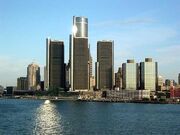 Danver is an American company and the largest of The Big 3, It has 400 Million Employees in individual countries, and its Headquarters is a large building similar to Detroit's Renaissance Centre, called the Danver Centre, Which will Broadcast Race Results in Ridge City on either a Massive Jumbotron, or at the Top of the building similar to the BT Tower. Which is great. The Revenue is 876.4 Billion, and the Profit is 487.3 Billion. It is the Largest car company in the world.  And probably the most successful. Its brands include DRT Dig Racing Team, Buying it out in 1993 and then in 2000, The Team Principal was no Longer the head of Danver, it was now a proper Team Principal called Robert Christman, after the team had a slump because of Danver's Boss. Robert Christman is a close Relative of Tony Purnell, but American, Tony Purnell was owner of Jaguar F1, but was kicked out when the team became Red Bull. Dig is currently looking to enter F1. Robert Christman later became the Head of Danver and a new good team principal was assigned. And started a Kart Racing School. He is now Renowned By Billions as the person who helped DRT Win again.
Robert Christman is also related to Ted Rumsworth, a famous Dog Show presenter.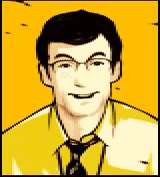 Ad blocker interference detected!
Wikia is a free-to-use site that makes money from advertising. We have a modified experience for viewers using ad blockers

Wikia is not accessible if you've made further modifications. Remove the custom ad blocker rule(s) and the page will load as expected.